Wishing you all the best in the New Year 2012! I hope for all of you to have a very successful and productive year.
As the new year starts, many people start with new year's resolutions. I had long given up on any new year resolutions, simply because they do not work. If you want to make a positive change in your life, you should not wait until January 1st. It is no magical date to successfully sustain a change in our lives. It is just an excuse to postpone the start of the change you want. This way we just make the beginning of the change to be out of our control. So if you want to make a positive change, do it today... right now. You will feel so empowered.
So for example, if you want to be healthy, behave as a healthy person...eat healthy, wholesome food, exercise regularly, drink plenty of water and get good night sleep. You can start slow, adding healthy foods only at dinner for example. Start taking 10-20 min walks to slowly begin your exercise regiment, and then add on few more minutes every week. Tell your friend(s) about the change you are planning on implementing; he or she will keep you accountable. :)
If you want to learn a new skill (knitting, crochet anyone?), look for a course in your area to take, or an on-line tutorial that can get you started. Set aside time on your schedule to devote to learning. All it takes is little steps. Little by little goes a long way.
NEW YEAR'S SPECIAL:
Buy 2 get 1 free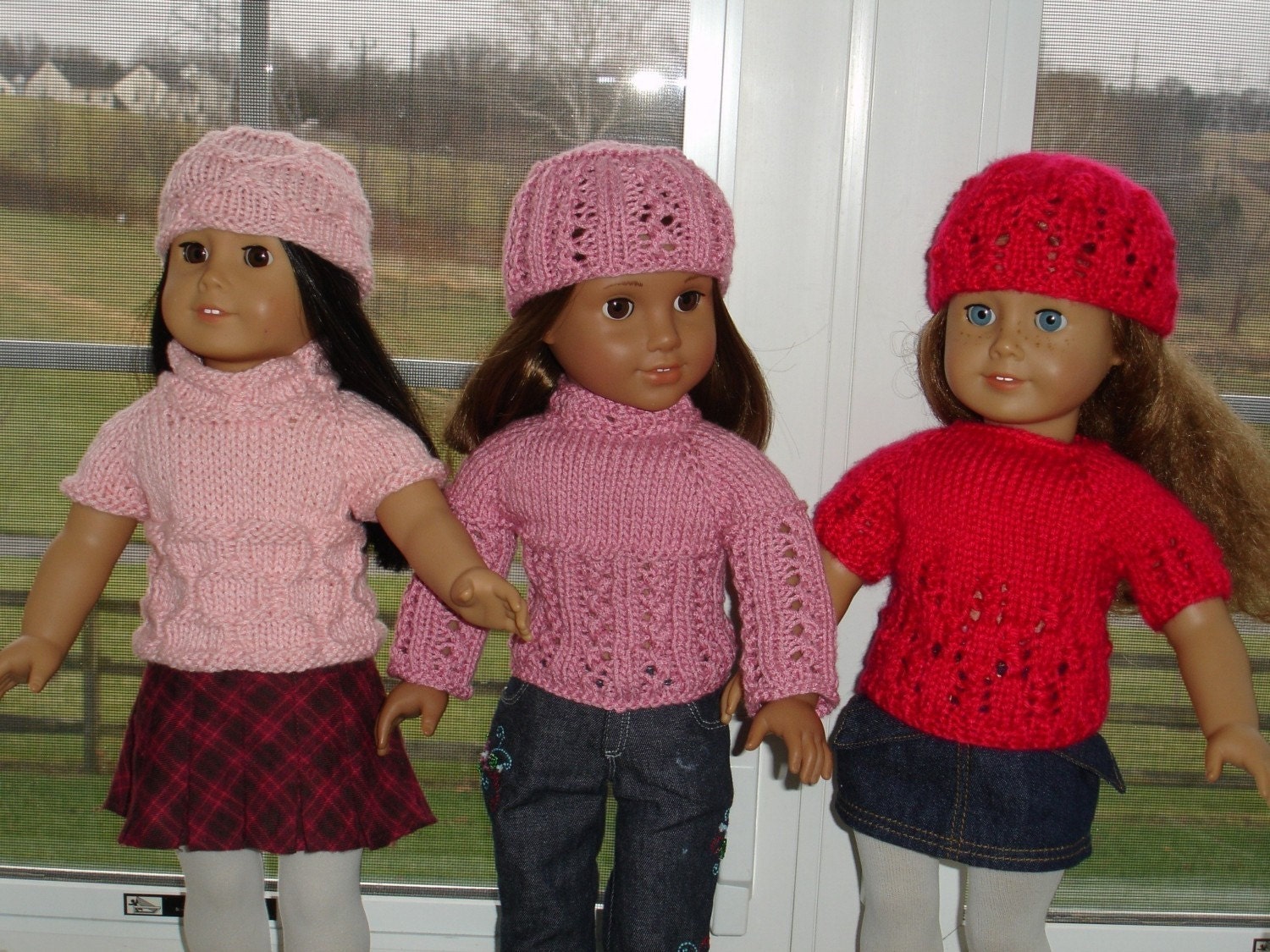 American Girls 18" doll Sweater and Hat set of 3 patterns
To get you started on a small project for 2012 you can successfully finish over a weekend, I am offering the American Girl 18" Doll Sweater and Hat Sets of the following 3 patterns pictured at left for price of 2.
Cotton Candy
Candy
Rubine
How does it work? Add all 3 patterns into a cart and at the checkout use promotional code
3AG2012
.
Special ends on January 10th, 2012 at 11:59 pm EST.
Happy Knitting and Crocheting in 2012!